Facilitators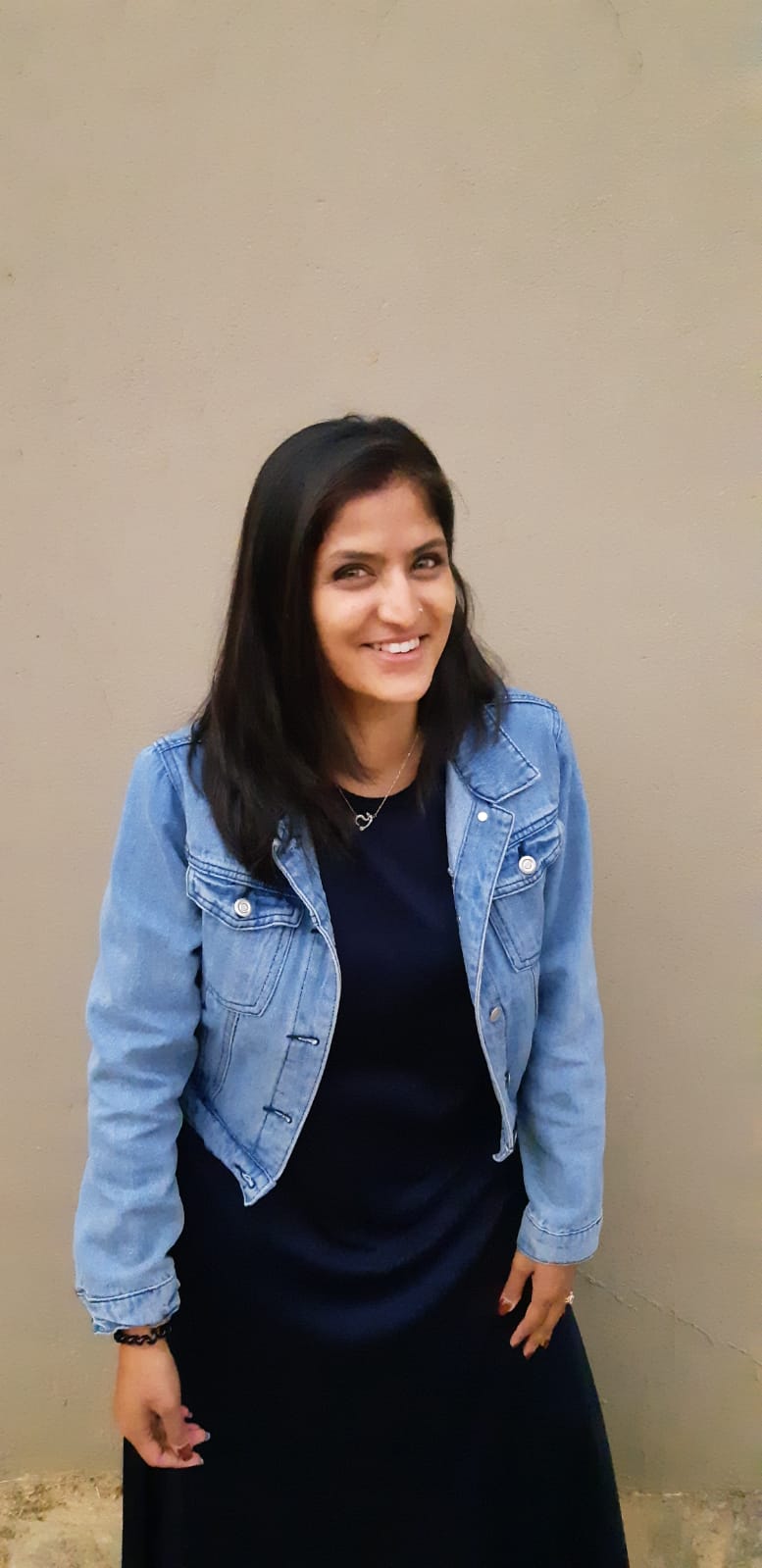 Dipta Patel
Secondary Facilitator
About me
After qualifying with a degree in Electronic Engineering, I worked in an engineering firm that designed integrated circuit chips. I soon realized that a people-centered career was closer to my passion. Open Minds Campus allowed me to make use of my strong academic background while allowing me to play a part in the growth of learners.
Having attended a mainstream school myself allowed me to reflect on the impact that it has on students and it was only natural to adopt the Open Minds approach. My highly empathic nature allows me to bond well with the students and guide them towards their goals.
What does Learning mean to you?
Learning is about being more refined than who or what you were yesterday. It extends to all spheres of life and is life-long. It requires enthusiasm even when being placed outside one's comfort zone. Open Minds Campus gives me the opportunity to impart to children the art of self-learning. Learning then extends beyond a test or exam. It happens purely for oneself.
Personal Interests and Development
My interests lie in many fields. I enjoy art, dance, anime, reading, and cooking. I find it stimulating to have intellectual conversations that compel me to reflect on my thoughts and beliefs. The little things that life has to offer give me the greatest pleasures, like popcorn and a good movie on rainy days. I have a strong belief in the power of optimism and strive to always be positive. Being engaged with life and questioning concepts that do not resonate with me, while keeping an open mind, is my way of constantly learning. I strive to model this method of learning.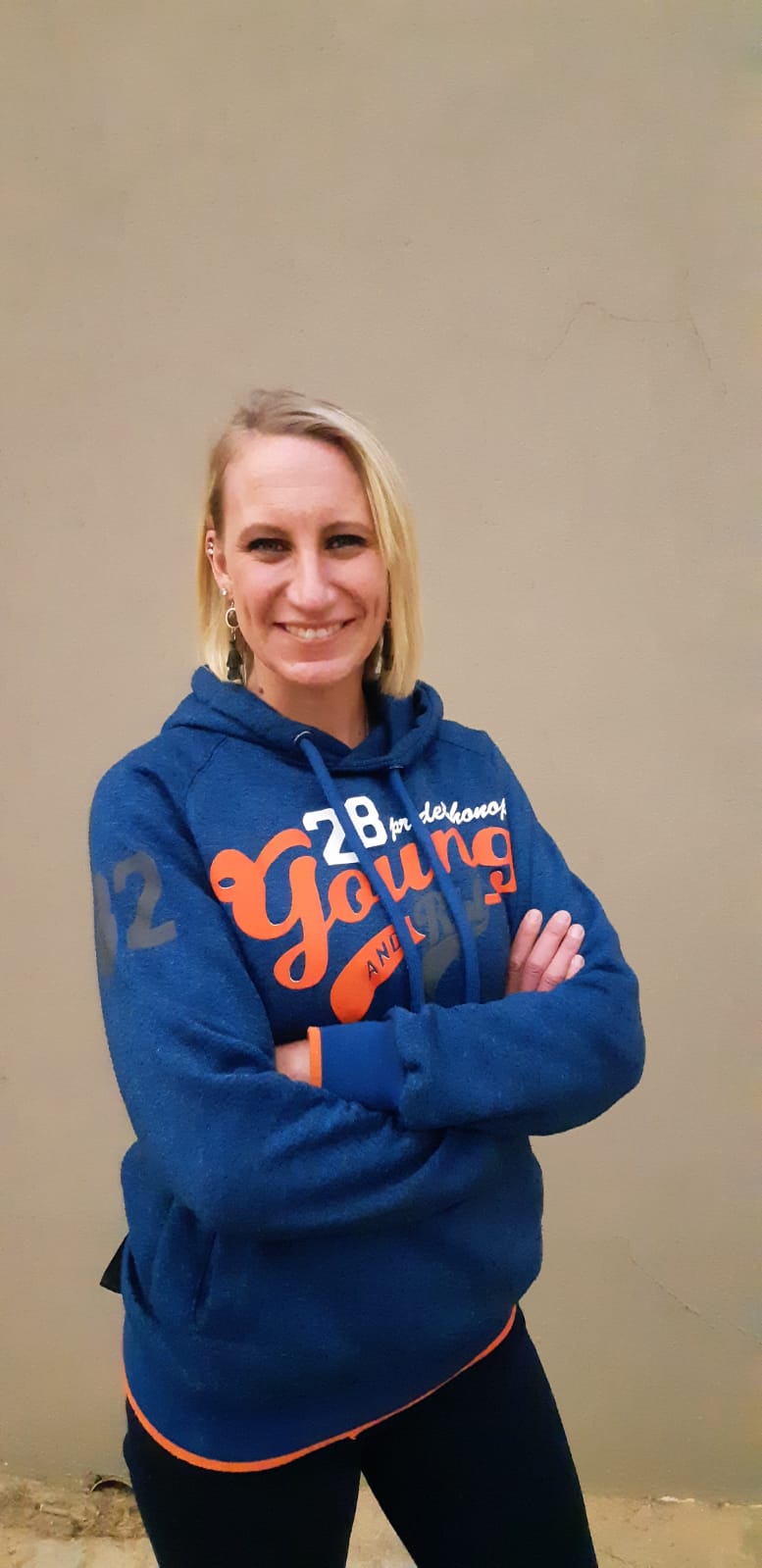 Cindy Sewlal
Primary Facilitator
About me
I am a qualified Montessori teacher with 13 years of experience teaching different age groups.
Teaching has been my passion from a young age. I would study my teachers in high school and analyze what I could change to become a better teacher myself. I believe students work better when they are understood. Each student has a different way of learning, and you need to create a connection between their way of learning with yours to find a middle ground to teach.
I am empathic, and I understand what the students are feeling. Being empathic helps as students will not learn effectively if they are not in suitable mind space. Therefore feeling their emotions, I can assist them in dealing with it.
What does Learning mean to you?
Learning never ends, and I think the most important thing I teach my students is to continue learning something new every day. Learning does not stop when you finish school. It is a continuation through your everyday life. Learning empowers a person, helping you to feel more confident. Learning is not only what the books teach you; it is also about learning how to deal with everyday life trials and tribulations.
We at Open Minds Campus understand this and nurture the child both academically and emotionally.
Personal Interests and Development
I am passionate about many things, and helping people is my top priority.
I have a soft spot for animals and will always assist in raising funds or sponsoring an animal in need.
When I am not trying to save the world, I am home spending time with my family and my two daughters, who mean everything to you. I strongly believe in cultivating a family bond and being there for my daughters through all their trials of growing up. I enjoy reading when I have little time to myself. Also, enjoy the outdoors and the beauty of the world around us.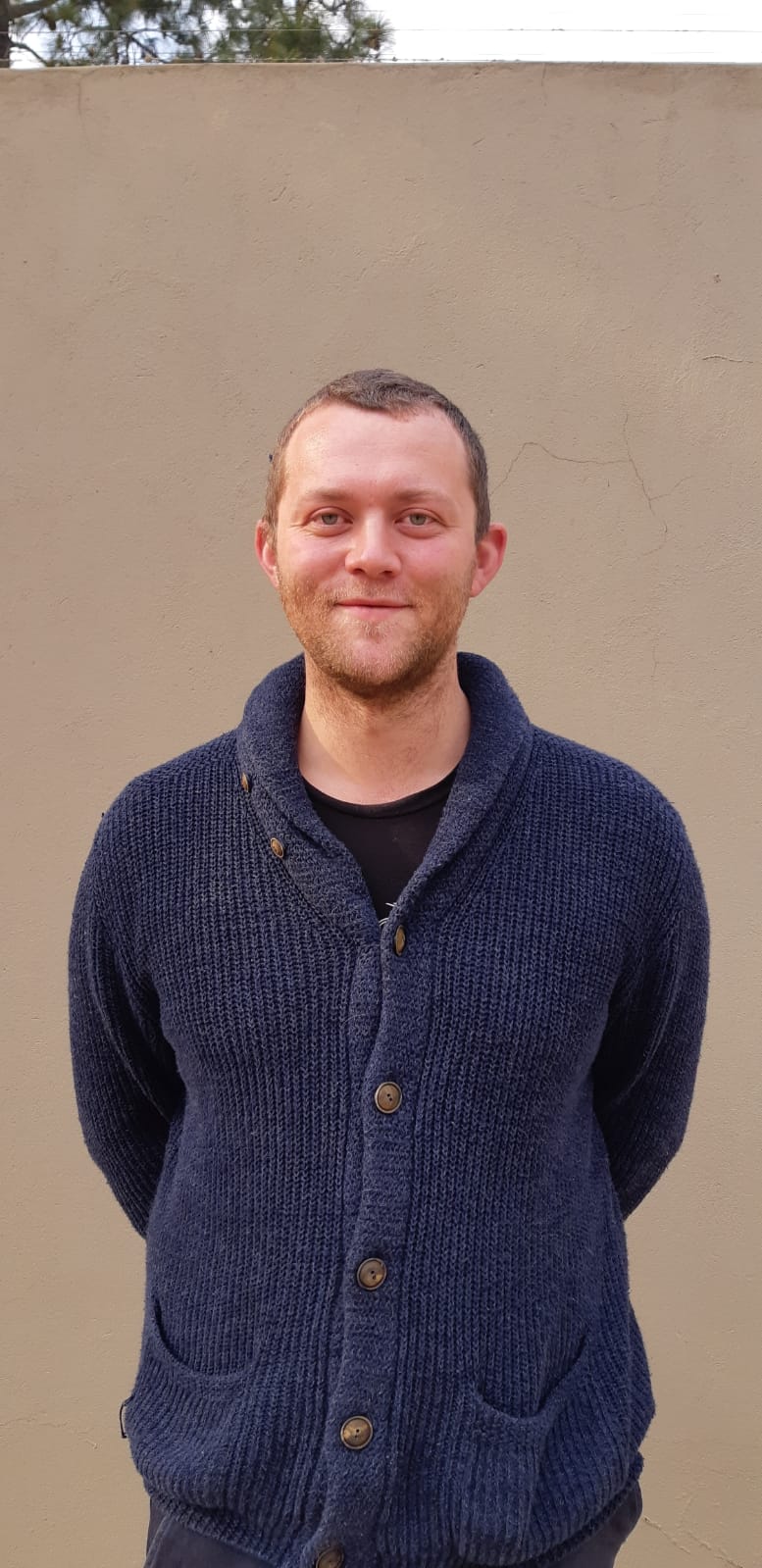 Erich Coetzeee
Afrikaans Facilitator
About me
I have always had a passion for learning and teaching, although I never envisioned myself as a teacher.
I used to say that I would never become a teacher when I was still in school, it however didn't take me long afterward to get stuck into it.
I started off teaching guitar and helping students with additional language studies. That sparked a passion for teaching as I saw the great benefit it brings to others as well as joy to myself.
Nothing quite beats the thrill of helping someone else achieve their goals, helping them improve, or just being around amazing people learning to do new things.
What does Learning mean to you?
We live in a universe filled with unknowns and I think it is our duty to discover as much of it as we can while we are here. Understanding how the world works, how people interact and behave, that's the things that excite me.
For me, learning is about sharing these ideas and thoughts with students while providing them with skills to face the world and its difficulties. I might teach Afrikaans, but I try and incorporate as much of the world around us into it.
Learning is not just something we should have to do, but want to do. My goal is to instill that love for learning into others.
Personal Interests and Development
I have many different hobbies such as playing music, just spending some time with my family, and learning some new skills.
Many weekends I would go away with my wife and daughter to discover some new places and learn a new skill.
I enjoy driving and going on road trips. I have been all over South Africa and it is wonderful, albeit scary at times, to see how places across the country change within a few years.
I am constantly doing short courses and also still studying towards a Bachelors in Forensic Science.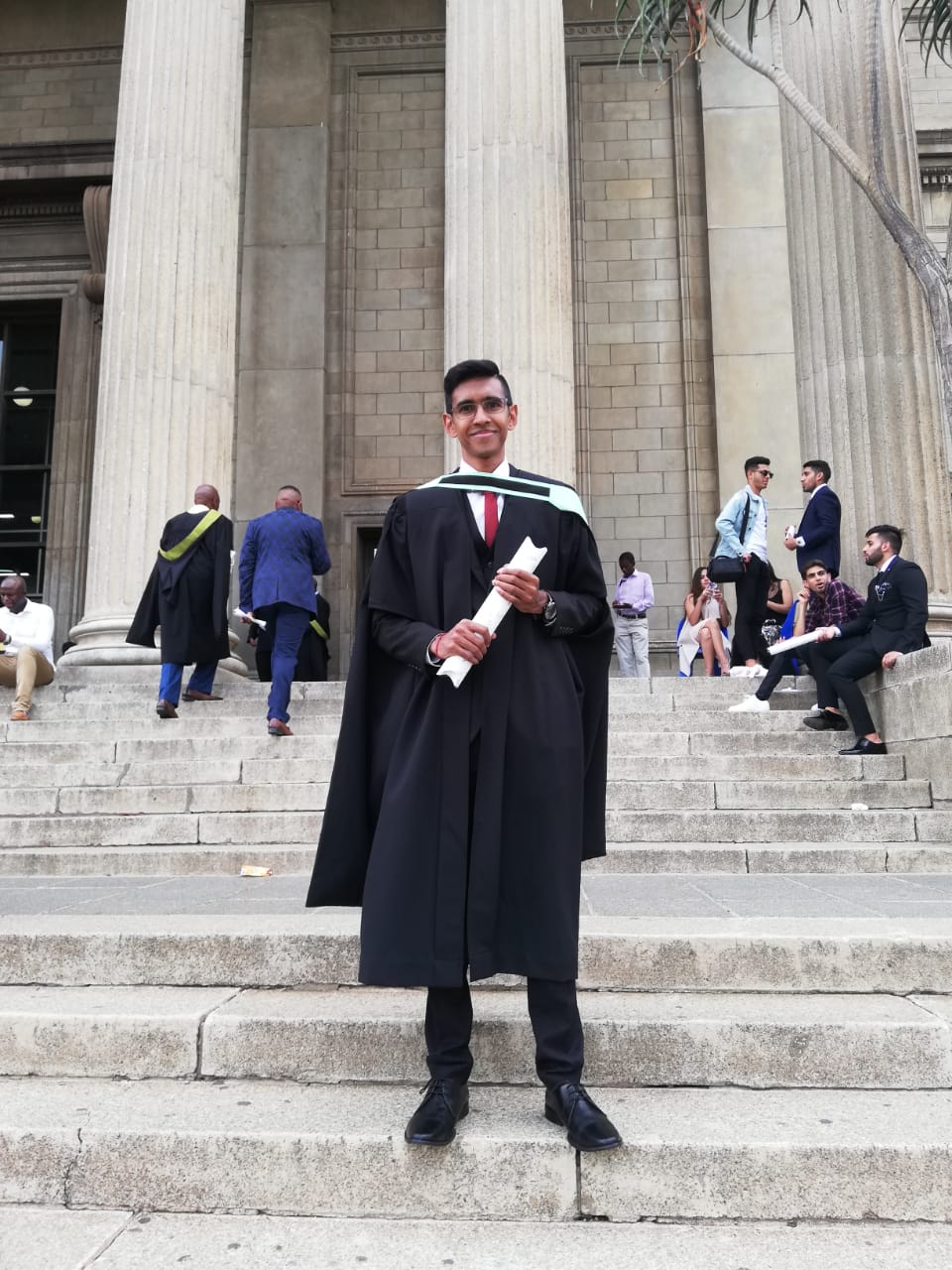 Yasteel Sewnarain
Upper Primary Facilitator
About me
I have been tutoring since 2014 and have always had a passion for it. I graduated from the University of the Witwatersrand with a Bachelor of Accounting Science. I am also currently doing my Postgraduate Certificate in Education. 
I love trying new things and I am currently spending my free time playing the violin and doing art. My passion for teaching shines through to my students and my main goal is to get them to perform at their best regardless of their circumstances. 
I try to make my lessons fun while maintaining the core message behind the lessons. I also believe in teaching for practical applications and understanding rather than just learning to pass a test.
What does Learning mean to you?
Learning involves gaining an understanding or learning an approach that can be used to solve real-life scenarios. I believe that learning should be something that a student should want to do in order to make it a worthwhile experience.
The key to this is actually engaging in the interests of students to get them to want to learn about a topic. Setting goals and milestones to achieve also aid in motivation to learn. These goals need to be clearly defined and achievable. I try to use practical examples of how certain topics may assist us when I teach them and how we can use them in real life.  
A classroom should be a place where questions are welcomed and wrong answers are not criticized. Even a teacher can learn from his/her students if they pay enough attention to them. Learning is something that can be done throughout your life, no matter how old or young. 
Personal Interests and Development
Over the years I have developed many hobbies and interests. I go on hikes sometimes on weekends. I also enjoy spending time with animals and going on adventures. I also love to do pencil sketches and occasionally paint.
Recently I picked up the violin and I go for weekly lessons to improve, through which I am making steady progress.I love spending time with my friends and family. 
Teaching is my passion and getting paid to do something I love is just a bonus.
Rubina Ghoor
Personal Development Facilitator
About me
Education has been a lifelong passion. I completed a Bachelor of Arts degree majoring in Psychology and Arabic, followed by a Higher Diploma in Education and thereafter an Honours in Educational Management. I am qualified as a school guidance counselor. I worked as an educator managing the school environment, teaching a grade one class, and then worked at a secondary school, teaching Accounting and Business Studies. I homeschooled my four children for ten years. I continually study multiple modalities of alternative healing such as Kinesiology, Life Coaching, Brain Gym among others. My current practice involves holistic healing.
At Open Minds Campus, I have been blessed with the opportunity to work as the Personal Development Program Facilitator to the Facilitators, children, and parents for the past two years, where I am able to share tools for self-improvement with the students.
What does Learning mean to you?
We learn every day and in every way, be it consciously or subconsciously. If we choose to learn consciously, then we have taken full responsibility for the journey of our lives. Learning means that we are changing for the better in all areas of our lives. It is not confined to a skill or knowledge. All education that brings wisdom, peace, and love into our hearts is beneficial learning.
Personal Interests and Development
My passion lies in observing the unfolding of the human spirit and seeing it reach its true potential. Guiding and supporting the development of people by sharing tools is the work that I do. Acknowledging the seed of love and compassion in each person and then being given the opportunity to nurture this seed is the greatest gift.
Copyright © 2022 Open Minds Campus. All Rights Reserved.