Terms & Fees
The School Terms
Term dates for 2018:
Term 1:
Monday 15 January – Thursday 29 March
Term 2:
Monday 16 April – Friday 22 June
Term 3:
Monday 16 July – Friday 21 September
Term 4:
Monday 08 October – Friday 07 December
The School Hours
Monday to Thursday 8am to 2pm
Fridays 8am to 1pm
Learners are welcomed into the Campus from 7:30am. They should arrive at the school 10 minutes before the Morning Circle at 8:00am. Please ensure that your child arrives on time, as it supports the rhythm and form of the school day.
Afternoon Care
Aftercare facilities are available. Aftercare is open every weekday during term time (except when a school holiday is linked to a public holiday) from 2pm to 5pm. It provides supervised play and activities for children.
2018 Fees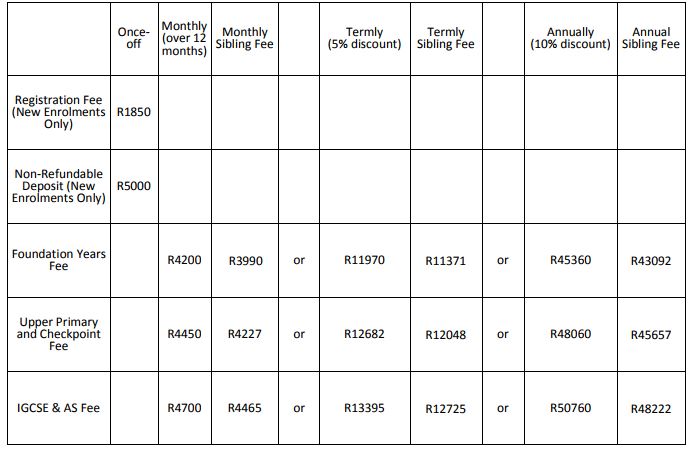 Afternoon Care: R1000 Per Month
Copyright © 2018 Open Minds Campus. All Rights Reserved.